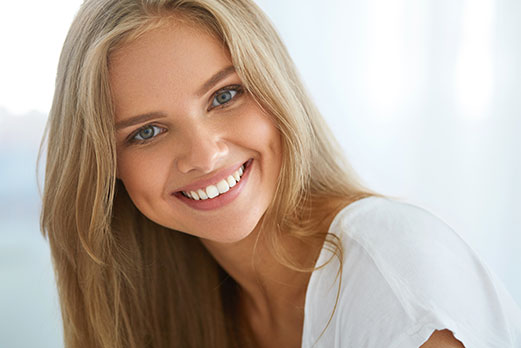 Once you experience the boost in confidence that professional teeth whitening in Spring Valley can provide, you won't ever want to go back to the dulled smile you had before. You don't have to either if you know how to maintain your whitening results the right way. Learn more about teeth whitening, why your teeth stain, and how to avoid these substances in this week's blog post.
Why Do Teeth Stain in the First Place?
You might have a sparkling smile one day and wake up the next with noticeably darker teeth. Why is that? Many people don't know that what we put in our mouths discolors tooth enamel, or the outside layer of your teeth. When you drink or eat dark things like wine, coffee, or even snack on berries, the dark pigment of these foods and drinks can penetrate the porous layer of tooth enamel, changing its shade. Cigarette smoke, prescription medications, such as tetracycline, and the aging process yellow smiles as well.
Stains from food, drinks, and tobacco are called extrinsic stains, and they can be easily lifted with the right professional materials—but that doesn't mean that they won't ever come back if you don't maintain your whitening results.
Maintain Your Whitening Results Easily!
If you're in love with your whitening results from your cosmetic dentist in Spring Valley, avoiding certain foods, drinks, and bad habits (like smoking) can help keep your teeth whiter for months at a time. Here are some helpful tips to keep your teeth in their best aesthetic condition:
Daily flossing with dental floss or a water pik.
Brush twice a day for at least two minutes per session.
Complete regular checkups and cleanings with your local dental team.
Eight glasses of water daily to keep your mouth hydrated.
Receive occasional whitening touch-ups as needed.
Avoid darkly pigmented foods like berries and red pasta sauces.
Avoid darkly pigmented drinks like wine, black coffee, and tea.
Quit tobacco use and alcohol abuse.
With just a little work, your smile will keep shining bright for a lifetime! If you ever feel it hanging shades again, a quick whitening appointment with your local cosmetic dentist will have your smile back on track. Don't hesitate to schedule your next in-office whitening visit or ask them about take-home whitening kits!
---
About Our Office
Here at Advent Dental, we know that our main job is to make sure that you have a smile that is healthy and strong, but we also truly enjoy helping patients improve their aesthetics so that they can be confident in the appearance of their teeth. Teeth whitening is just one of many ways that our office is able to make cosmetic improvements and boost patient's confidence. Explore other cosmetic options today by giving us a call.